Come celebrate your loved one's special day with us at The Texas Zoo!
Each party is provided with a unique area that allows guests to interact with live animals and explore the newly renovated grounds of the zoo. Whatever your age, this party is sure to be a blast and your guests will leave having had a howling good time!

Basic Package - $150
This package includes a 2 hour room rental, admission for 12 guests, and a party attendant to answer any needs that may arise.
Wildlife Package - $250
This package includes the Basic Package, plus 25 minutes of animal interactions. Annual Passholders receive a 10% discount on this package.
How to Book Your Party
1) Call the Texas Zoo Wildlife Junction desk at (361) 573-7681.
2) Allow the staff to check if the date you would like is available.
3) Inform the staff member of the package, location, and any add-ons you may want.
4) You must pay a deposit of $75 before your party is reserved and on the books!
Party Add-Ons
$25 per additional hour
$6 per additional guest
$75 Animal Adoption with certificate & plush
$2 per bag of Petting Zoo Feed
$1 per romaine lettuce leaf
Food, Drink and Decorations
Guests are able to bring their own food and non-alcoholic drinks to the party. The zoo is not able to refrigerate any items for the party.
Guests are responsible when it comes to decorating the space. For the safety of our animals we ask no balloons, confetti, or plastic straws.
When decorating, please no thumbtacks, tape, or other damaging methods of hanging. You must use  Command Strips or other 

damage free methods

You must decorate and clean up your space in the 2 hour room rental. 

The Admin Classroom is the original Texas Zoo classroom. This classroom holds up to 35 guests and has a bathroom attached for convenience. Currently, this classroom is a blank canvas so your decorations will truly transform the space into whatever theme you are looking for!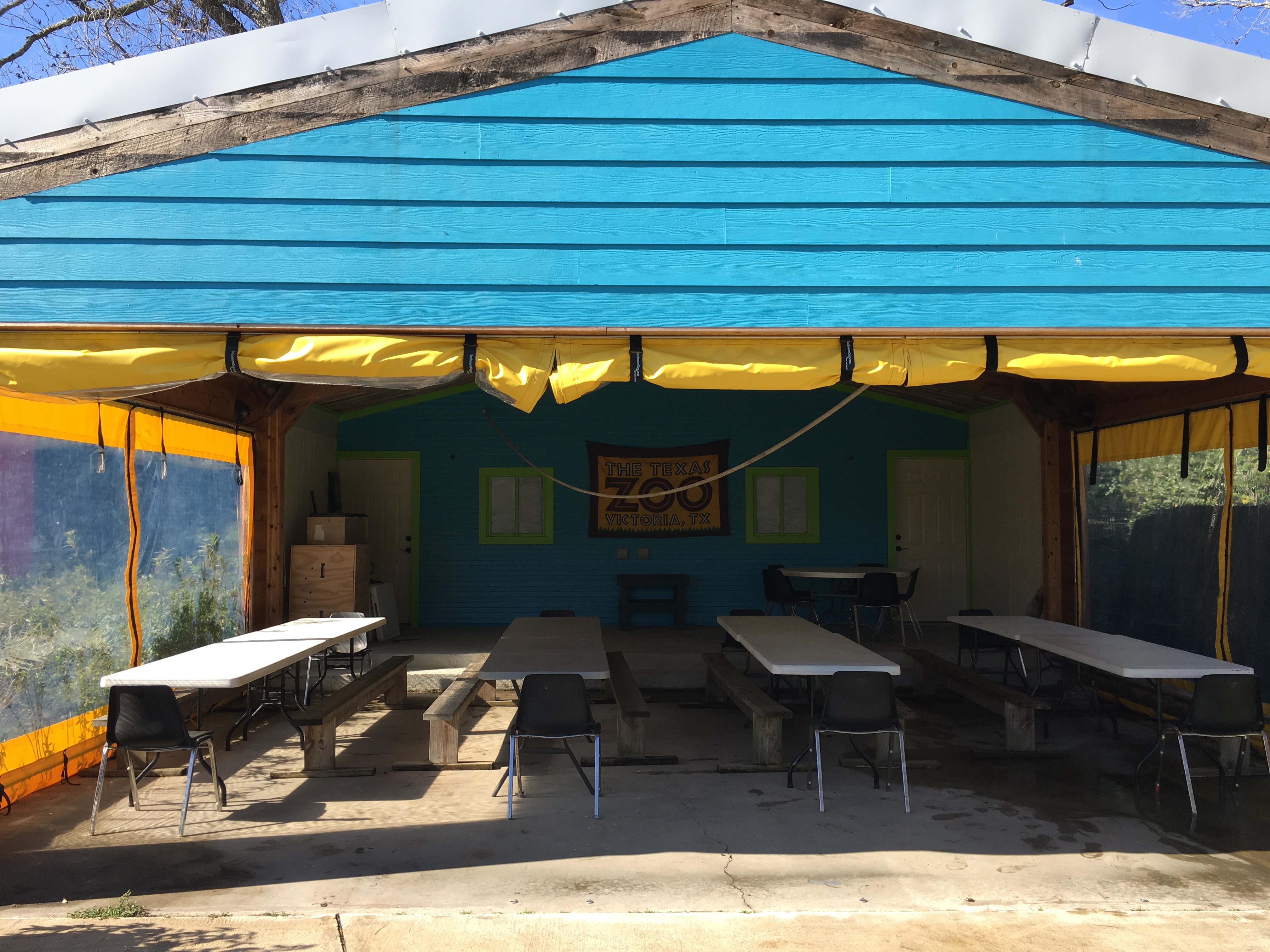 The Education Station is our convertible building located in the middle of the zoo. Rain or shine, this venue is great because of its central location in the zoo and its roll-down walls keep the weather at bay! This location does not have a limit on guests thanks to its open-air surrounding.