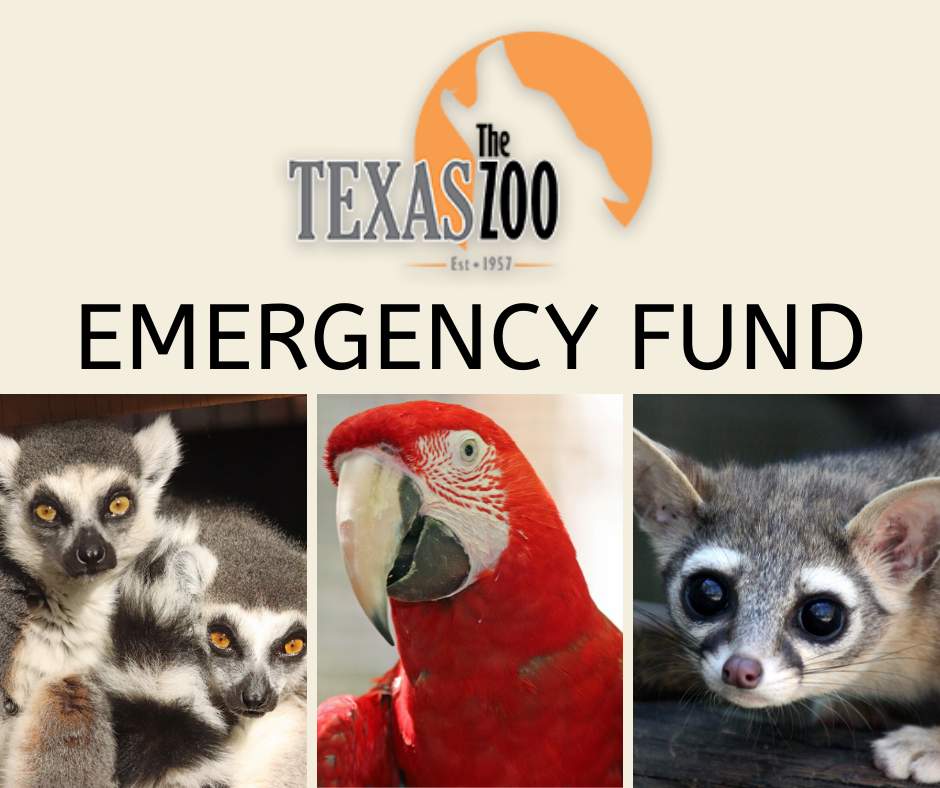 We understand that many of you are worried about our animal residents and dedicated staff. Your support during this unprecedented and difficult time means more to us than you will ever know. Essential team members are working to provide each animal with the vital care they need and ensure safety and security at the facility.
As a 501c3 nonprofit rescue zoo, we rely on admission and paid programming to operate. This temporary closure, during our busiest time, will have a significant impact on our overall budget. The only income we will have for the foreseeable future is donations.
We are asking you to please consider donating to our Emergency Fund. This money will go towards ensuring the zoo survives this difficult time. Your support is critical.
 You can also donate via check by mailing it to 110 Memorial Dr. Victoria, TX 77901
You can make a HUGE difference here at the Zoo by simply making donations! Even small things can really help us out - for instance, items like hose nozzles or towels can help us keep the Zoo sparkling clean for the animals! 
  Donate items!
  With all our animals here at the Zoo, we could always use more supplies! Here is our wishlist:
Fresh Produce
Fresh Meat (unseasoned)
Towels & Linens
Box fans
Disinfectant & Bleach 
Pine shavings and bedding materials
Hoses and nozzles 
Scrub brushes, mops, brooms, sponges
Reptile lamps (heat lamps and UV bulbs)
To make a donation, simply drop off your items at the front gate of the zoo! Please feel free to reach out to us via email contactus@texaszoo.org, or social media if you have a specific item you would like to donate and are unsure if we could use it.