-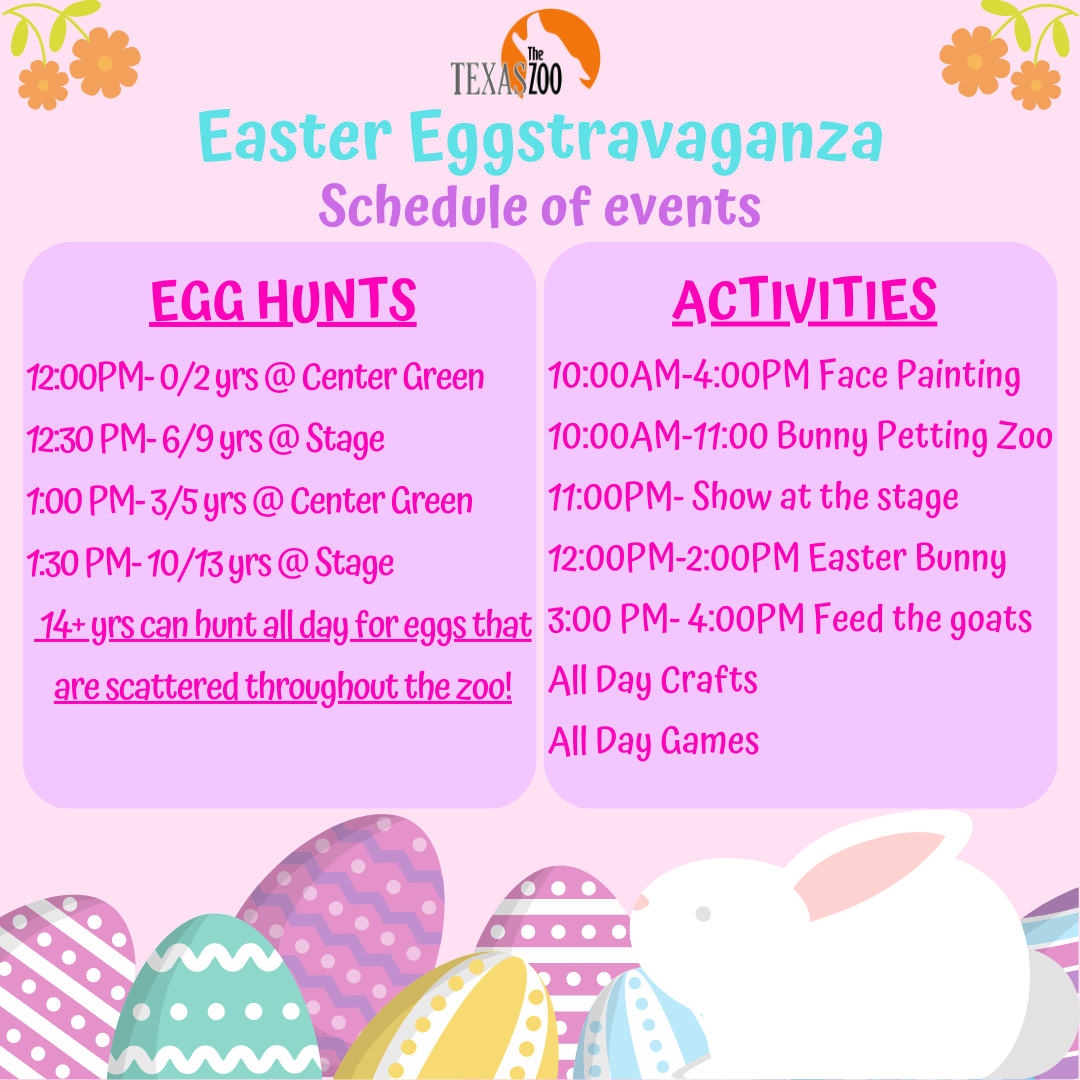 Due to the weather, Easter Eggstravaganza has been cancelled. We will update this page if it is decided to reschedule.
The Easter Eggstravaganza had to be postponed due to park closures that were required as a result of the rising Guadalupe River levels.
EGG HUNTS, ANIMAL ENCOUNTERS, ANIMAL SHOWS AND MORE!!!!
Easter Eggstravaganza will take place the Saturday before Easter! In addition to the schedule, pictured to the right, we will have Easter themed crafts and games available all day. Join us for a truly egg-cellent weekend!