-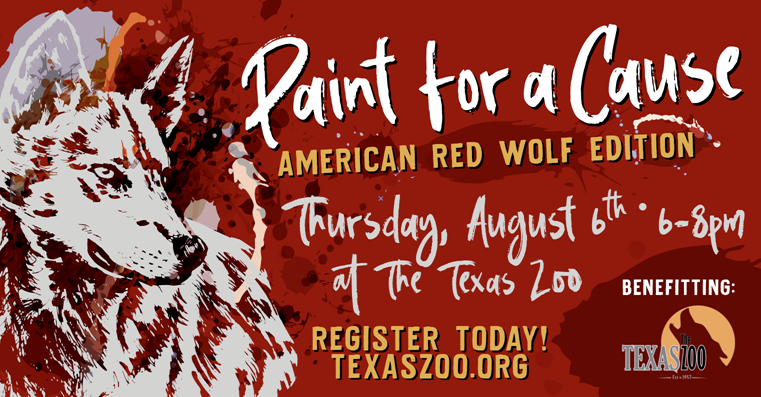 Join us as we kick off our American Red Wolf Sculpture Reveal Weekend with 'Paint for a Cause - American Red Wolf Edition' - an adults-only event where you can create art amongst the animals.
Spend the evening at The Texas Zoo strolling through animal exhibits and creating a one-of-a-kind masterpiece. We are incredibly excited for a weekend full of unique events and experiences to celebrate the installation and reveal of our new American Red Wolf sculpture - starting with our Paint for a Cause event.
 50% of the event proceeds go to the Weiler Woods for Wildlife conservation group.