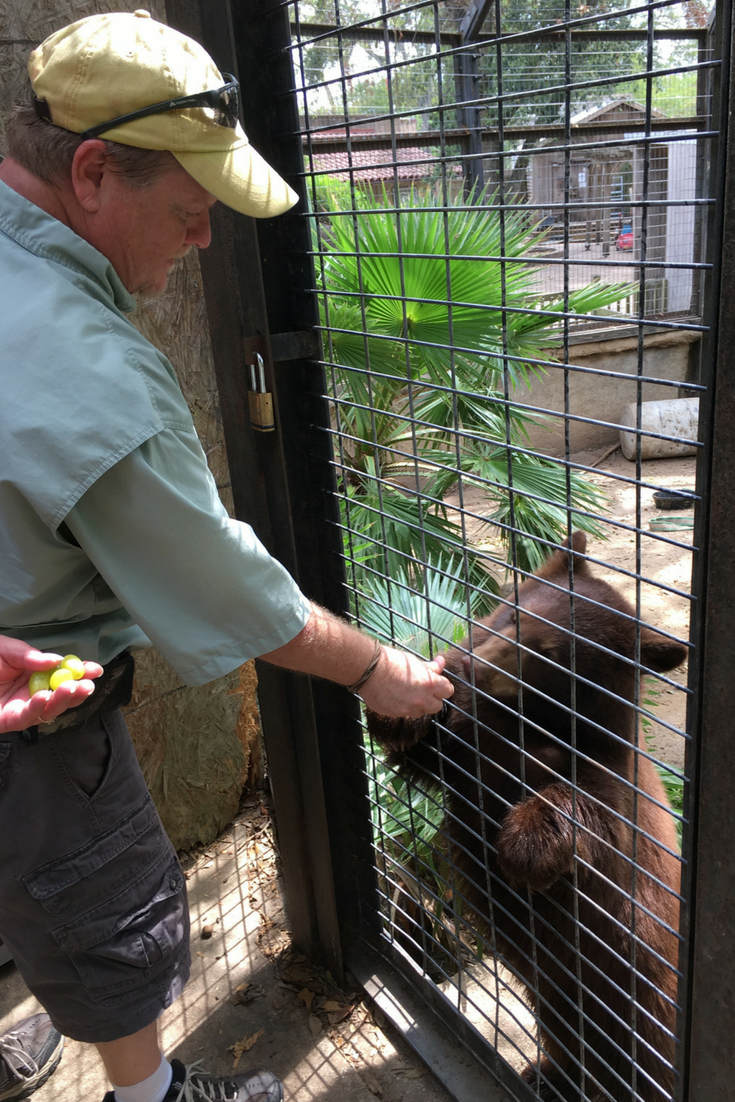 What do I need to know after I book a Bear Encounter?
Arrive to the zoo 15 minutes before your scheduled encounter time. Guests arriving late are not guaranteed a spot in our next available bear encounter.
Bring a camera! This is a unique experience and our staff would love to help you remember it forever with photographs.
Masks Required For Encounter
---
Feed the Bears!
Join our expert staff and travel behind the scenes to meet Flo and D9, the charming Black Bears of The Texas Zoo. Guests will be provided with a unique opportunity learn a little about black bears, feed the black bears of The Texas Zoo, and of course take some un-BEAR-lievable photographs.
Pricing, Group Size and Age Limits:
$25/Person
$20Member
Bear Encounters are limited to 6 persons per session.
Ages 10 & up. Children must be accompanied by a paying adult. Zoo admission is not included in the program price. Payment will be collected when registrants arrive to the zoo on the day of their encounter.
Session Days and Times:
7 days a week at 10AM, 11AM, & 3PM
The Texas Zoo reserves the right to cancel the bear encounters at any time, for any reason.
How to Book Your Encounter
To guarantee your spot at a Bear Encounter, we recommend that guests call ahead to our gift shop, (361) 573-7681, to make their reservation. Feeling spontaneous? Guests may also make their reservation in our gift shop. Our staff will be able to have you join the next available encounter of the day.