---
Join us for Wild Tots! 
Wild Tots is a program designed for your preschool aged child. Attending guests can expect to engage in various animal themed stories, games, crafts and live animal interactions. Wild Tots is free with zoo admission and typically lasts about 15 minutes. We hope to see you there.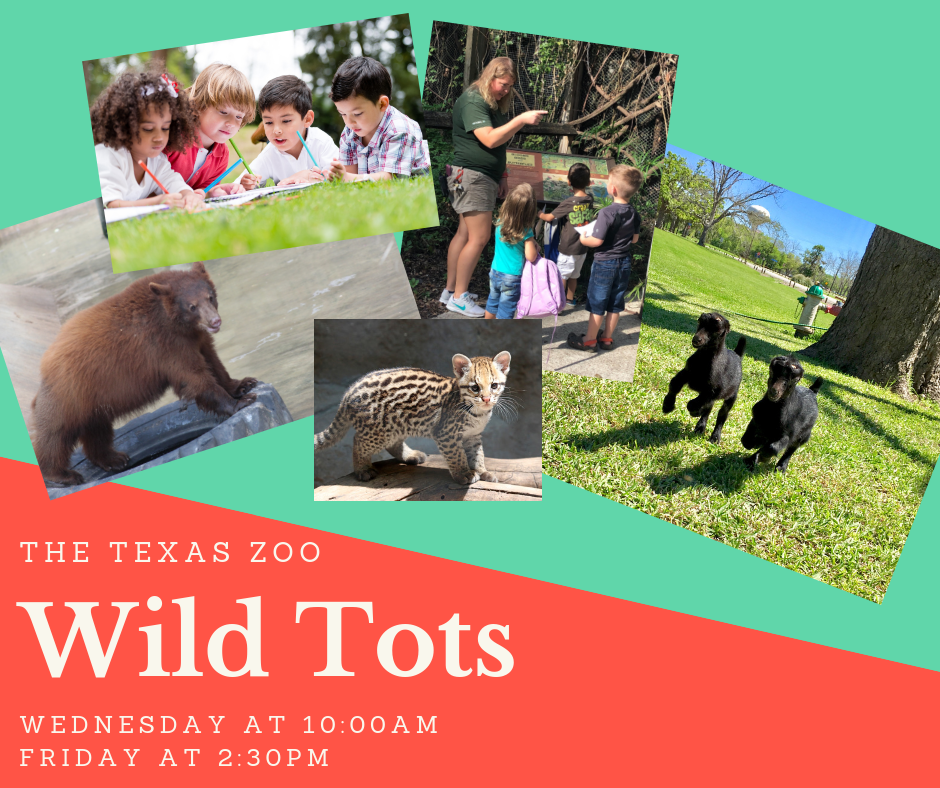 When and Where for Wild Tots
Wild Tots meets every Wednesday at 10:00AM and Friday at 2:30PM in the WEB Classroom. Guests wanting to attend Wild Tots should arrive at least 10 minutes before the program start time to handle admission payment before the program begins.