Explore your wild side with Camps at The Texas Zoo! Camps are created for children ages 4 to 12 and offered each season. No matter the season, each day of camp is an exploration into the various roles of animal care giving, allowing campers to gain hands on experience with live animals. Spring and Summer Camps are offered as week long camps, and Fall and Winter camps are offered as day camps. 
Current Session: Fall and Winter Camp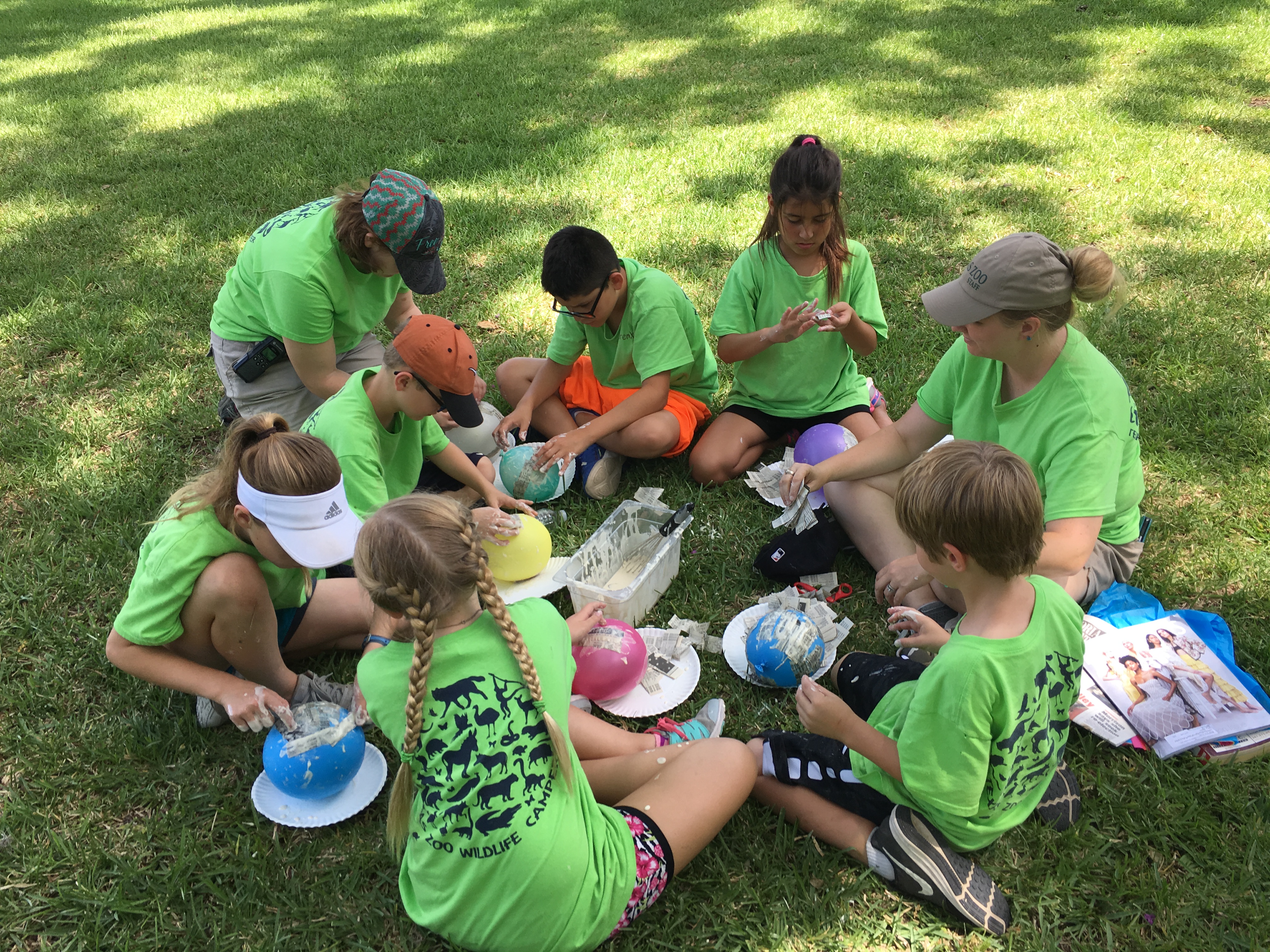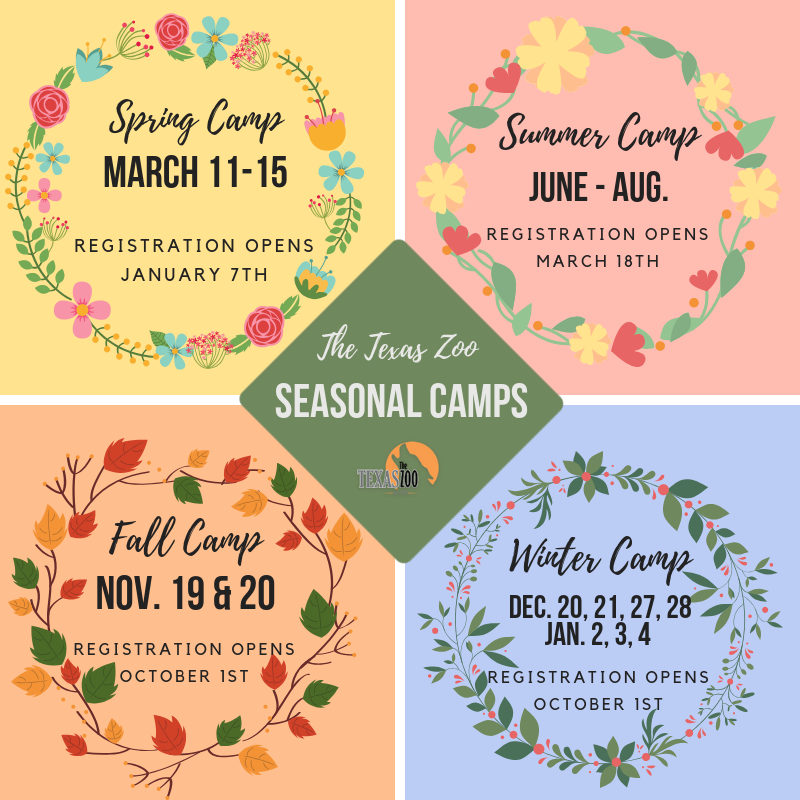 Texas Tall Tales
December 21st & 28th
January 3rd
Calling all cowboys and cowgirls! Come to the Texas Zoo for Texas Tall Tales. This rootin-tootin day of camp will be full of camp fire stories and legends about some of Texas's most terrific critters.
Jr. Vets in Training Camp
November 20th
December 20th & 27th
January 2nd & 4th
I need 10 cc's of fun….STAT! Serving up a healthy prescription of excitement for this day's Junior Vet camp! Campers will be involved with mock animal procedures and learn the basics of what makes happy, healthy animals!
Keeper for a Day
December 21st & 28th
January 3rd
Grab your scoop and bucket to join our Wildlife Care Department on their daily duties with all tasks animal! This camp is guaranteed to be full of hard work and hands on animal encounters and is a great way for young animal enthusiasts to gain first hand knowledge about the animal kingdom.
Vets in Training Camp
November 20th
December 20th & 27th
January 2nd & 4th
Join us on our rounds and learn the basics of what being a vet is like. Our Vets in Training will be able perform mock animal surgeries, actual dissection, and help our staff with daily animal husbandry training to keep our animals in superb shape!
How to Register - Please Read Carefully
The current registration session is open for Fall and Winter Camp 2018. Click the registration link below to register your child for Camp at The Texas Zoo!  The link will take you to our event calendar, and camp registration links are available on the date that each camp listed above begins. Once you find the correct date and age group for your camper, click the link and follow the instructions on the page. Camp registration will close the day before the event and each camp is limited to 20 spaces. Aren't sure which camp to choose? Scroll up and read through our camp descriptions for more details.